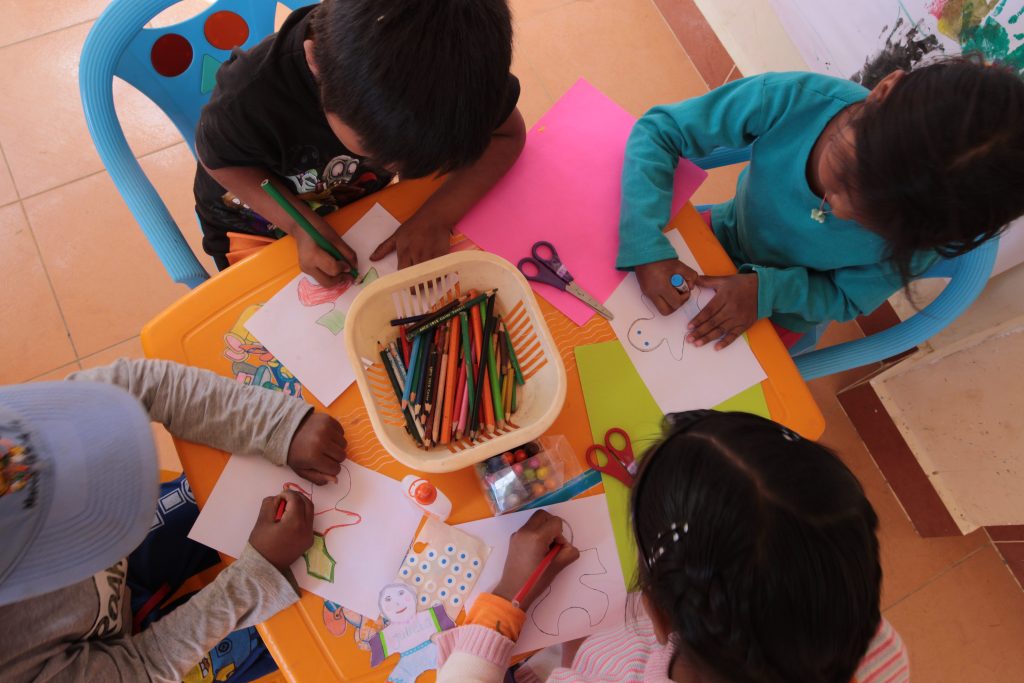 Bolivia Digna is a Non-Governmental Organization (NGO) based in Cochabamba, Bolivia and founded in 2006. Its objective is to promote and defend the rights of infants, children, adolescents, senior citizens and other vulnerable social groups living in exclusion and poverty, in some of the poorest communities in Latin America.
Since 2006, we have been developing social programs aimed at the prevention of violence, the protection and defense of children who are victims of violence, but also promoting education in Human Rights and Responsibilities, responsible leadership, and promotion of Christian values.
We run several projects and, each of them, while assisting the target group, also has the aim of promoting and instilling a culture of volunteering. To this end, as of early 2015, more than 50 Bolivians and close to 40 international volunteers have been part of our program for periods of between one month and over a year at a time. Since early 2017, Bolivia Digna is supporting projects from its partner the school "La Salle" in various cities in Bolivia.
Our team
We are a very lean organization with a core team of professional educators augmented by a larger team of local and international volunteers, but to run the projects and extend our reach we always need more funds and more volunteers. We are also always looking for new partners.
The happiness and well-being of the kids that attend our projects is thanks to the generous contributions of our donors and partners and especially the hard work of our group of dedicated volunteers.
Continuity and sustainability is ensured through the efforts of the core Bolivia Digna team:
---