We are extremely flexible about the nature of partnerships, but here are some examples of those we currently have.
We have several business leaders who want to contribute to good causes. Here are some examples of institutions, companies, establishments and operators with whom we collaborate:
INSTITUTIONS SUPPORTING BOLIVIA DIGNA: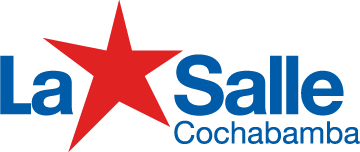 La Salle is a school with an international network.The school supports Bolivia Digna in Cochabamba and Bolivia. In exchange, we give a course on social responsibility and we receive nearly 30 volunteers from the school per semester. It also lends us the building we use for our headquarters and where our offices and rooms for international volunteers are located. The school's objective is to give a strong sense of community to its young students. 
Recently we have been helping other institutions and social projects with children, adolescents and young people in need of "La Salle" so that the school can receive support and volunteers.
SOCIETIES SUPPORTING BOLIVIA DIGNA'S ACTIVITIES:

BoA Aviacion : The airline BoA also supports us by providing financial assistance for the purchase of medical air tickets when the children in our projects need to be treated in Argentina. BoA also intervenes through local initiatives such as the offer of a day of discovery of aircraft for children, and thus gives children the opportunity to discover and understand how aircraft work through a flight simulator.

Footballissima organizes football camps in Geneva for children aged from 6 to 12 years old. Footballissima donated sports equipment for children to Bolivia Digna, including balls, T-shirts, trophies and water bottles.

The firm Avicola Modelo, one of Bolivia's largest poultry companies, generously donates eggs to Bolivia Digna so that children can have a healthy snack.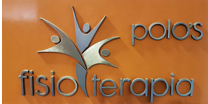 The office "Polo's Fisioterapia" generously cares for the children of our projects suffering from strains, sprains or any other muscular problems that can be cured thanks to physiotherapy.
In addition, we regularly receive material donations of pens, pencils, notebooks, etc. A local law firm has advised us and represents our children or their families free of charge when necessary. Finally, health professionals from our knowledge circle regularly help us by intervening on our projects.
Each of these actors knows that they contribute to society and the benefits are directly for the children. We also have fruit that we buy at a lower cost at the market located near our centre in Mercado Campesino.