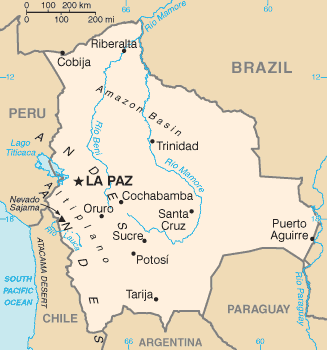 Bolivia has a population of just over 10 million people, about 4 million of which are under 18. Official estimates say that more than half of the population live below the international standard poverty line with an income of less than US$2 a day and that just under 3 million children and adolescents are victims of some level of injustice, exclusion, social inequality, exploitation, discrimination or poverty.
The following statistics, originate from UNICEF and/or the Bolivian Government. They can help in understanding children's situation in Bolivia:
2 million children live in poverty.
800,000 children are forced to work.
400,000 children have been a victim of sexual violence.
32,000 children live in orphanages (most have been abandoned by living parents).
6,000 children are homeless and live on the streets.
1,000 children live with their parents in prisons (which have no facilities for children).
30% of children who start school do not even finish primary school.
Anything that can help improve these depressing statistics is important.
Fortunately, YOU can make a difference! You can support us by donating or volunteering.