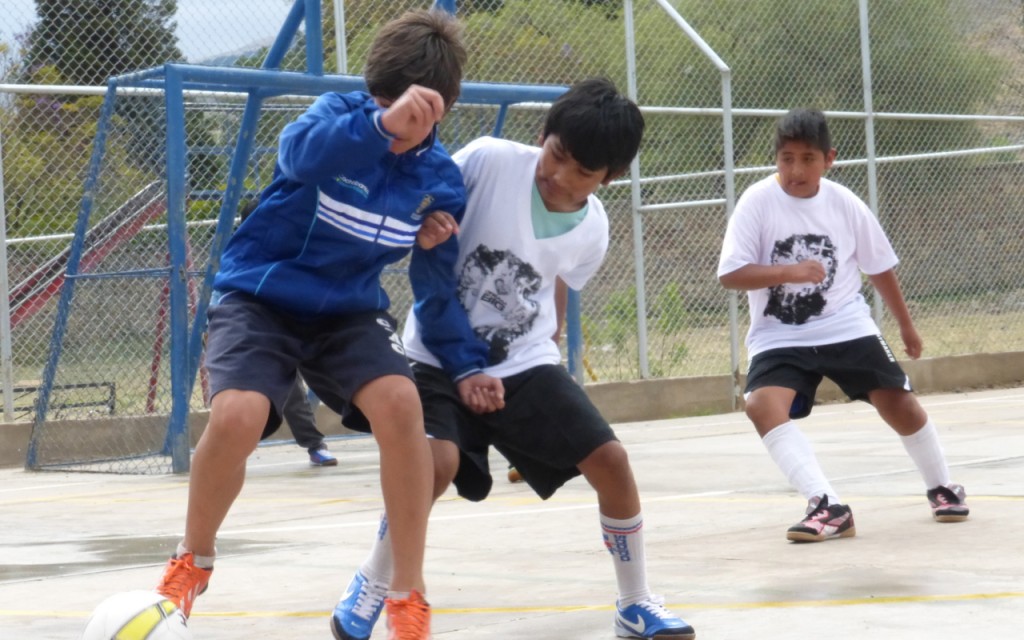 Many children and adolescents, including those who are not very academic, have an interest in sport, especially football. We aim to help increase the self-esteem of young people by using sport as a tool to teach the values of commitment, respect, discipline, responsibility and working in a team.
What is the situation?
Often lacking other forms of entertainment, kids from the poorer communities spend their time kicking a ball around on the streets or on the concrete pitches that have been built in almost every neighborhood throughout Latin America.
Without structure and organization, this environment leaves the kids vulnerable and can be intimidating for younger children, especially girls, who would also enjoy and learn from participation in sports.
What do we do?
We harness the interest and use sport as a tool to teach valuable and important life skills and prevent children and young people from participating in antisocial activities on the streets.
We provide opportunities and encouragement for younger children and girls to participate and, although the focus is on football (soccer), we encourage all the kids to broaden their horizons and participate in other sports such as basketball, volleyball, baseball, frisbee, tennis, etc.
If you would like to do volunteer as a sport coach, we'd be very interested to hear from you as we are always looking for patient, organised and motivated people with or without experience, who enjoy working with kids.