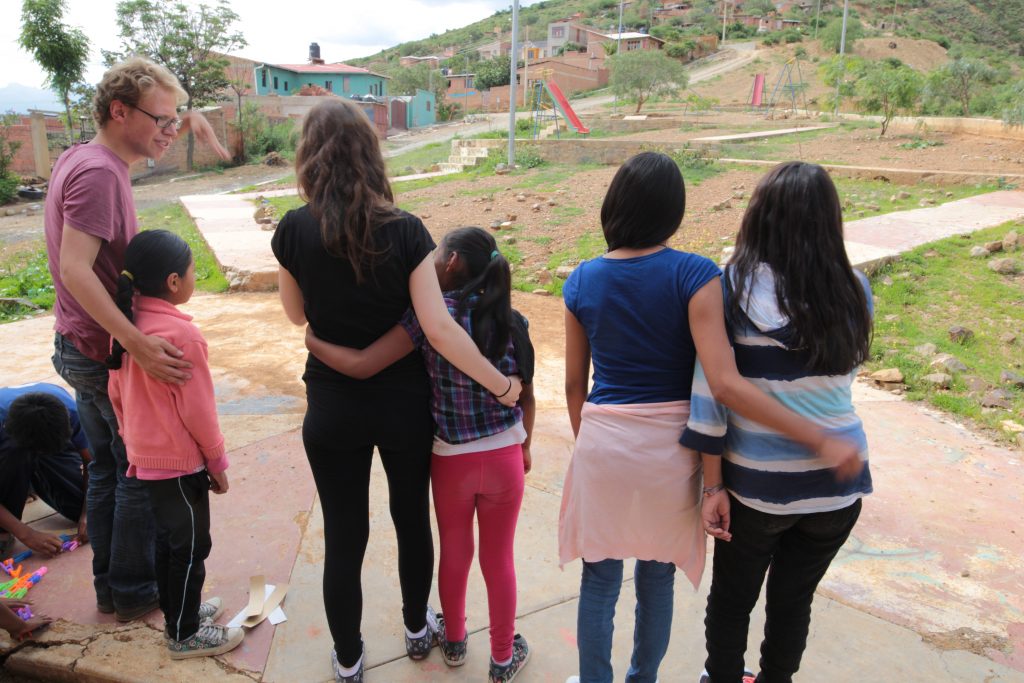 As a volunteer with Bolivia Digna you can work directly with the children and make a difference as well as grow as an individual. What seems little to you can mean the world to the children!
We need people who will work directly with the children on our projects to support our educators, think about and develop educative and/or artisitic activities. There are of course many other ways you can help and support Bolivia Digna and overall, your tasks will include:
Organise innovative projects that are of interest for the children and/or their communities;
Help planning and preparing lessons;
Fundraising events and activities;
Promote the work of Bolivia Digna through social media and with foreign agencies or universities in your country;
Help with the maintenance and improvement of projects in our volunteer house or in the community centres.
If you have special area of interest, let us know as through our network of local partner organizations we can allow volunteers to split their time between working with us and working with another local charity.
You are sure to grow as an individual, learn things about yourself and probably rethink some of your priorities – you have a great opportunity not only to change the lives of the children but also your own!
Make a difference in the lives of the children and their family
Help children who are less fortunate and often without a voice
Give them a smile everyday
Gain confidence and self-esteem
Meet new people and make new friends from other backgrounds and cultures
Getting to know Bolivian communities from Cochabamba and another culture
Gain new skills, knowledge and experience
Develop existing skills and knowledge
Use your professional skills and knowledge to benefit our projects
Located in the center of Bolivia, Cochabamba has earned the nicknames "the City of Eternal Spring" and "the Garden City". It is invariably warm, dry and sunny and there are numerous parks, squares and avenues with beautiful blossoming trees full of birds. It is also the gastronomic center of Bolivia with a huge range of local, national and international dishes available from numerous restaurants and street vendors for remarkably low prices.
Thanks to the generosity of one of our donors, we have an old, characterful house in the middle of the city that acts as both offices for the Foundation and home for some of the staff and international volunteers. Most of our international volunteers choose to live here, but if you prefer another option, such as staying with a local family, this is possible too. More information and pictures
here
.
If you are interested to help, please read our page on what to expect as a volunteer in Bolivia and contact us! Convinced? Join Boliva Digna!
Working with Bolivia Digna for half a year was one of the most wonderful experiences I have ever had. It was amazing to experience the children's energy, affection and love every day. While giving my time and effort to the children I received so much more in return. Each day I learned a lot from them, their curiosity, their solidarity and playfulness.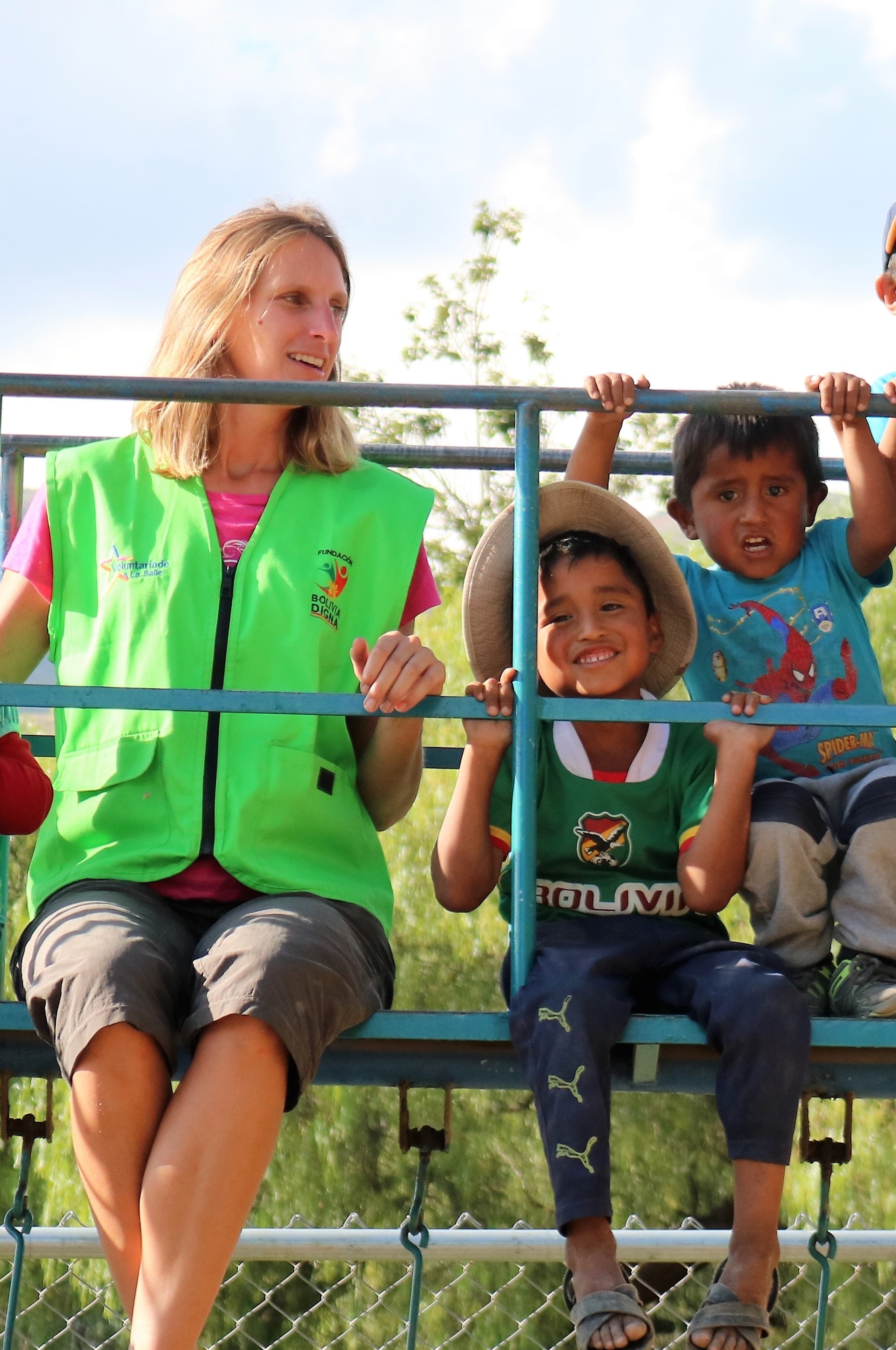 When living in the US I got to know the concept of paying forward. We receive so much during our childhood and whole life and we'll never be able to pay back for example what we received from our parents. Love, time, support and believing in us. That's one of the reasons I looked into volunteering to pay forward a little bit of the love and support I received.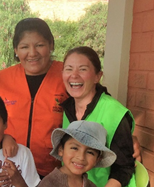 So my experience in Cochabamba with Bolivia Digna was without a doubt.... amazing ... will I volunteer again, most definitely!! It was the smiles of all the children in the project and how they loved to be affectionate and be shown affection is what amazed me every day. It simply gives you that warm glow ....